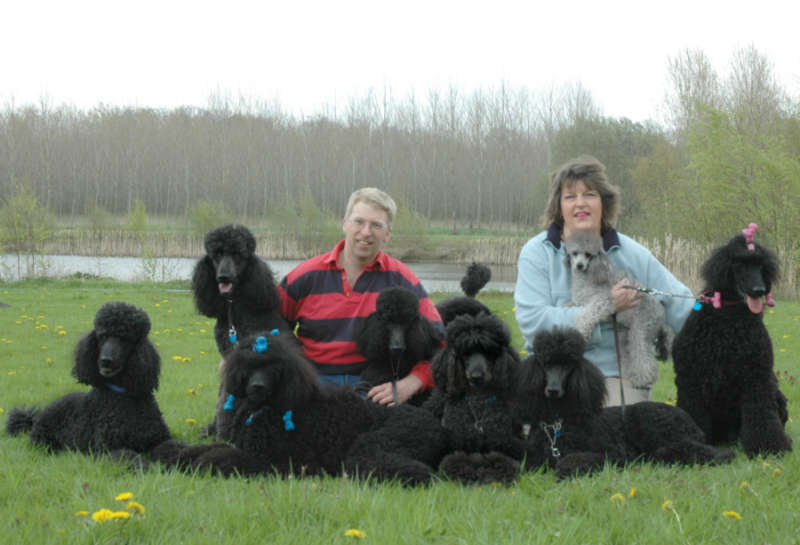 Hello
I am Yvonne Kooring, and I am really crazy about poodles.
The Standard Poodle is my favorite. We have 5 of them living with me in my home.

Yvonne is professional groomer, and through this work she became interested in Poodles.
She has specialized in this breed for years.
The Poodle is a very sweet, dear companion who listens well (not that they always do…), is extremely intelligent (this can be used against you), playful, comical, and a challenge to live with.