Als U interesse heeft kunt U bellen met 0524-763444 of mailen naarpoodles@standingstrong.nl
Volg ons groeien op de puppypagina
Follow us on the puppypage
Standingstrong poedels erg succesvol!
Standingstrong Me Myself And I (Niels)
Amsterdam 2008 Winner Jeugdwinner titel
Groningen Best of Breed!
Charleroi (B) Best of Breed
Bleiswijk Best of Breed
Amsterdam 2009 Reserve Kampioen
Luxemburgs Kampioen
Worlddogshow Denemarken 2010 3e plaats in kampioensklasse.
Standingstrong Twice As Nice (Julia)
Amsterdam 2008 Winner Jeugdwinster titel, Beste teef, Winster titel
Groningen Beste teef
Charleroi (B) RCACIB
Amsterdam 2009 Reserve Kampioen
Hierdoor zijn zowel Niels als Julia nu Nederlands Kampioen.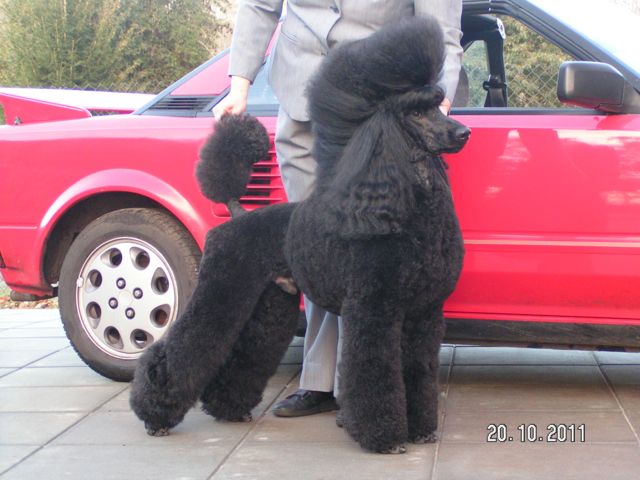 Standing Strong Me Myself and I (Niels)

Standing Strong Poodles
Yvonne Kooring
Boslaan 1A,
7783 DD Gramsbergen
The Netherlands
Tel: ## 31 (0)524-763444

E-mail: poodles@standingstrong.nl