Standing Strong Me Myself And I ,JW'08
Niels is a International, Dutch & Luxemburg Champion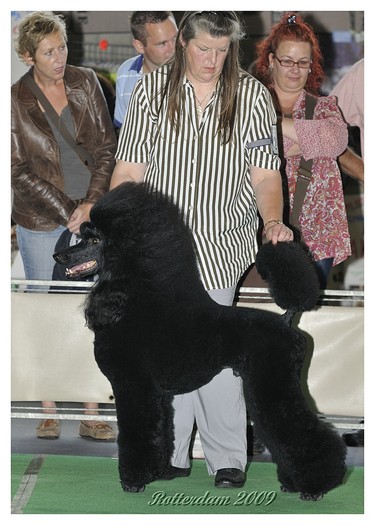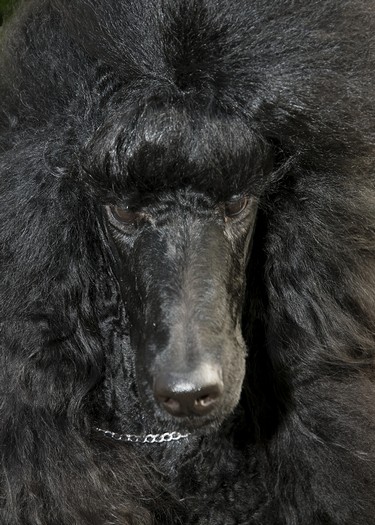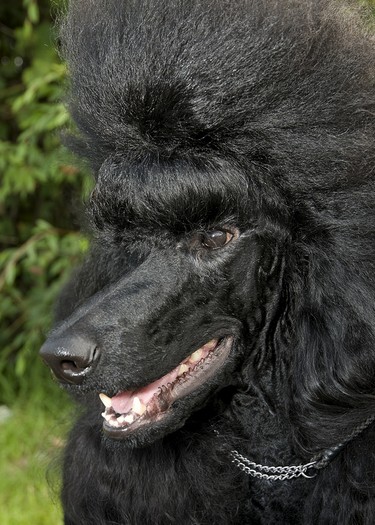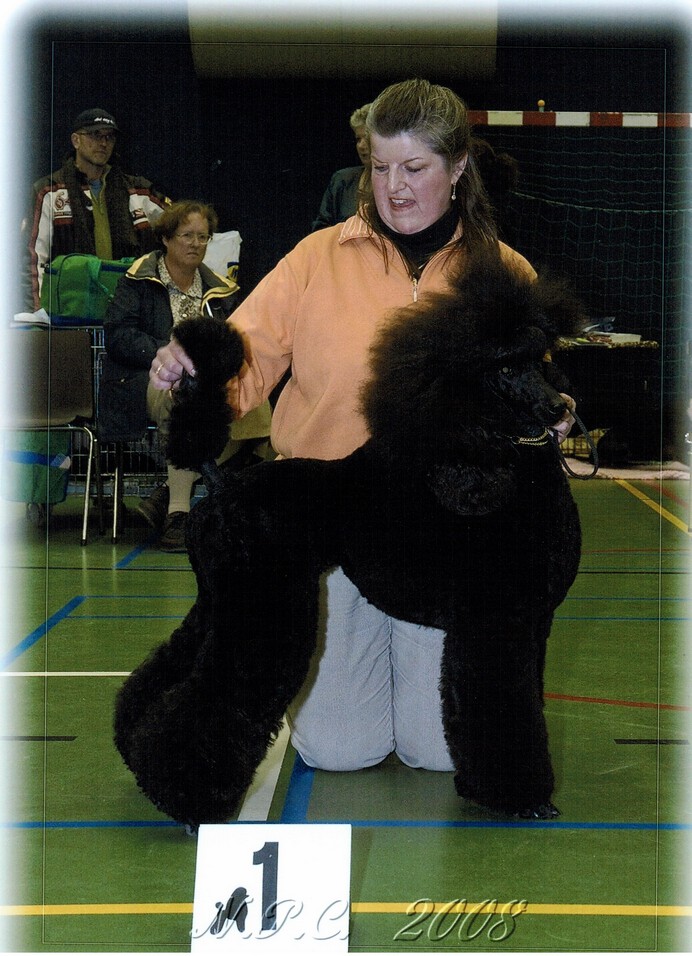 Niels, as he is called, is a son of our Gloria and William, who lives in Sweden.
This adventuresome boy is quite full of himself – but what do you expect with a name like that?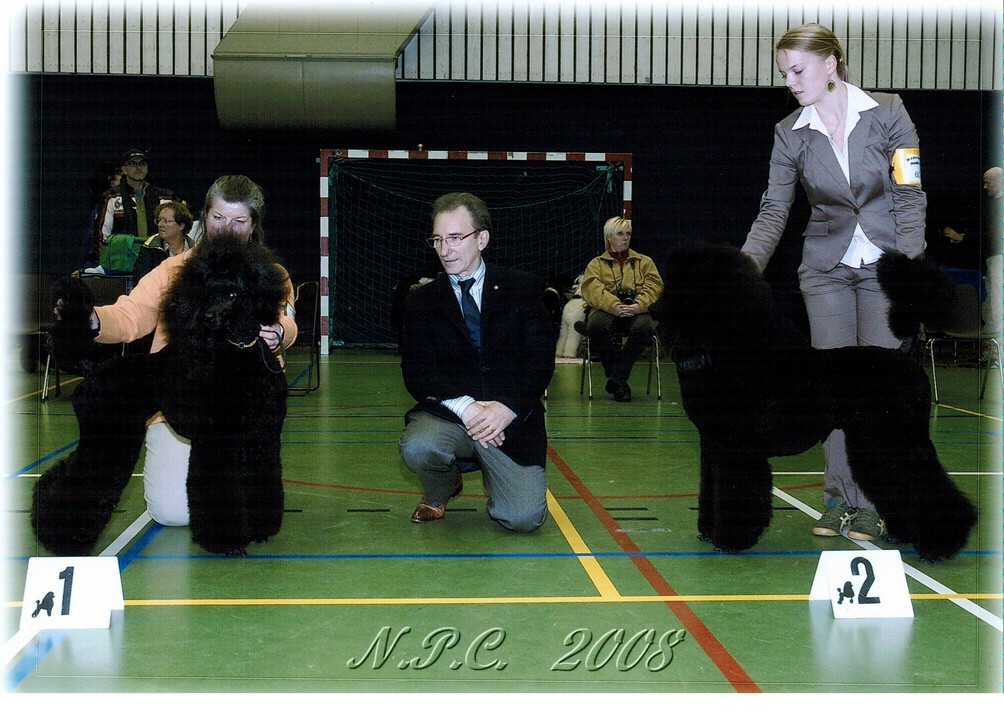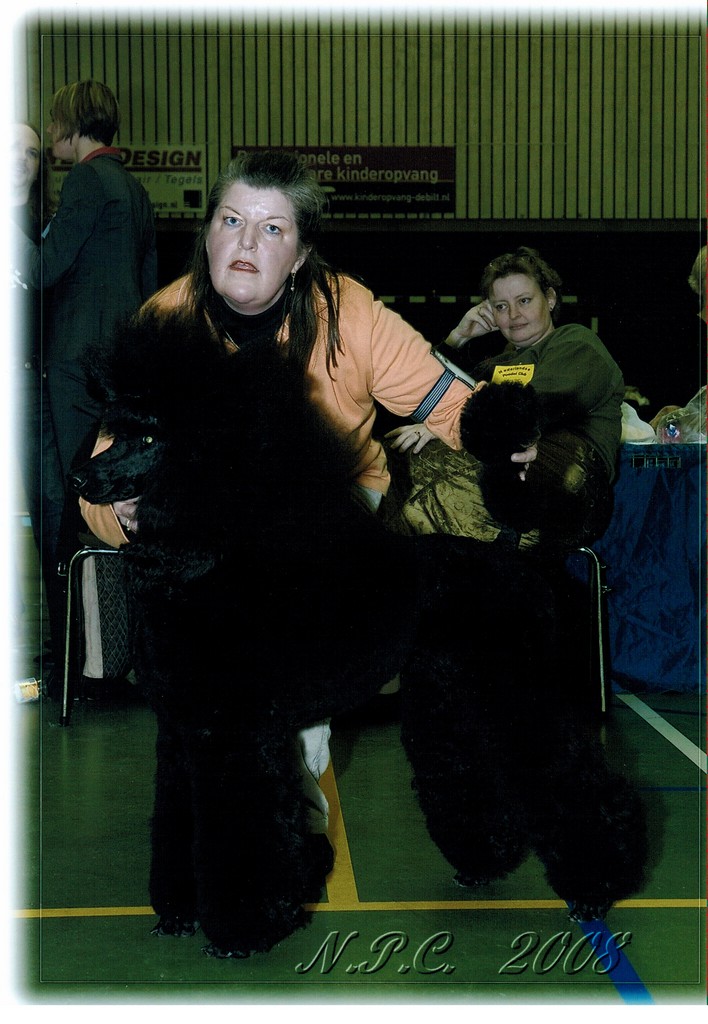 He is a great helper, but it is mostly "out of the frying pan and into the fire".
When you toss weeds from the garden into the wheelbarrow, he will toss them out of it again. Niels and his sister Julia are very good at discovering things, so they surprise us every day – for instance, stealing the laundry waving on the clothesline is a fun game!
This beautiful male, with his gorgeous full black coat, will be shown in the near future.
You might see us at one of the shows.
He is loosing his wild hair a bit and being more adult.
Niels is a very curious dog, active, playful and very sweet.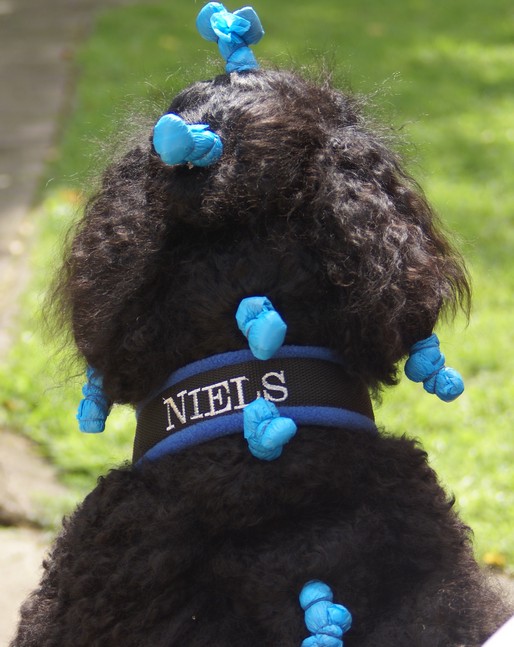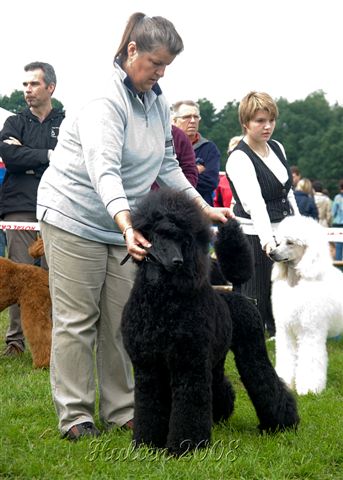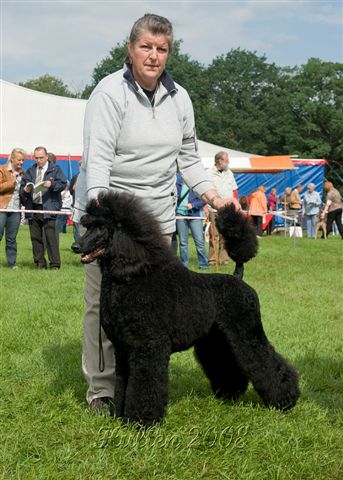 Movie of Niels on dogshow in Charleroi